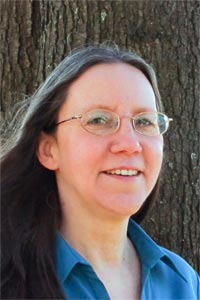 Nancy Baughman has over twenty years of general management experience in human resources, operations, marketing, and finance, predominantly with start-ups and small to mid-size companies.
She has knowledge of a wide range of industries, including high-tech, software/ hardware engineering, consulting, finance, manufacturing, and non-profit.
Over the years, she has gained a unique perspective and keen understanding of the workings of successful businesses and has helped launch a wide range of start-up firms.
With her roll-up-the-sleeves approach to management and empathy for small businesses, she makes a very valuable partner for those companies who need extra assistance to increase their staff or a "go to" person for recruiting on an as needed basis.
She brings a high level of energy, enthusiasm and an ability to smooth out the chaos that sometimes erupts in any business by helping to find the right employees for both a technical and a cultural fit.
Nancy has an MBA from Rivier College majoring in Management with a concentration in Organizational Behavior.
She has held US Government Secret Clearances for Immigration & Naturalization Service and Department of Defense
Notary Public – Hillsborough County, NH
Affiliations (Past & Present):